The 3 main Rodents of great concern in Australia are:
NORWAY RAT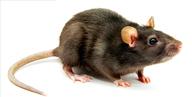 It is also referred to as sewer rat, brown rat and water rat.
This rodent infests warehouses, factories, garbage dumps, domestic properties among many other premises that offer shelter and food.
Outside of buildings these rats mostly live in burrows, under buildings and stream/river banks. They will seek residence in buildings during the colder months, and will nest in wall cavities and roof voids within easy access to food and water.
Norway rats will eat all types of human or animal foods and need regular access to water.
These rodents become sexually mature within 3-4 months and can have 5-6 litters of between 8-10 babies per litter per year with the gestation period of 22 days.