Pests within residential homes can cause health risks to your family, can be annoying, frightening (if you've got a fear of them), make your property look unsightly and can cause structural damage to your property.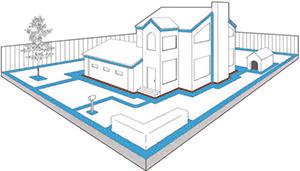 After Hours Pest Control Melbourne can offer safe, affordable pest control for residential properties. If you're having issues with any pests such as spiders, ants, cockroaches, rats, mice, fleas, wasps, silverfish, moths (pantry and fabric), earwigs and millipedes After Hours Pest Control Melbourne can offer a remedy. After Hours Pest Control Melbourne don't just treat your home and leave, the process of the treatment is explained as well as what to expect over the days and weeks after the treatment is conducted. Whilst on site we try and find ways that you the homeowner can limit future pest invasions.
All treatments are safe for children, pets and the environment as we only use registered products for the pests that are being treated and treatments are accompanied with a warranty. Warranty lengths depend on the pests being treated.
Treatments can be conducted in the evening or weekends (at NO extra cost) so no need to take leave from work to oversee the treatment.
Contact us now, to discuss available treatments for the pests you're having issues with so you can have a safe, pest controlled environment for you, your family and home.